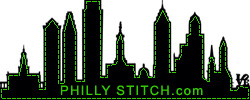 We are a rapidly growing company, conveniently located just 9 miles south of Philadelphia International Airport.  We started embroidering and printing apparel and uniforms over 12 years ago in our hockey and figure skating pro shop, which is located inside of IceWorks Skating Complex.
The growing demand of sports teams, businesses, non-profit organizations, and schools throughout the Philadelphia region (and beyond) have recently allowed us to expand out capabilities to better serve our customers.
We offer competitive pricing, and a wide variety of items to purchase.  Please visit the links on this site of some of our vendors products.
We strive to offer excellent customer service, and provide clients with a professional looking finished product.  Thank you for visiting our website and we look forward to working with you!